2014 has been a fruitful year for Mozilla Mombasa conducting events centred around Web-maker, and as the year comes to a close Mozilla Mombasa is about to end the Web Maker Party Series with much euphoria. Still under the Web Maker Party 2014 Series. Mozilla Mombasa brings you "Shaping the Future with an Open Secure Web for all" an event under the Maker Party 2014 Series . Set to be hosted at The Lotus Hotel Mombasa from 9.00AM to 3.00PM on November 22nd as from 9:00am to 3:00pm. The event intends to have discussions based on matters Internet Security and focus on all aspects of security. A panel of Invited guests speakers from ISP's (Internet Service Providers) and other well-known companies in Mombasa that focus on Internet Security shall be in attendance and we'll all delve into matters security such as;
1.       Cyber Security
2.       Internet Security
3.       Mozilla
4.       Light Beam Project
5.       Why the need for an Open Web?
We will share knowledge and insights that is bound to leave you with a better understanding towards an open and secure web; suffice to say with the increased cases of hackers in Kenyans twitter accounts, knowledge on how to protect our accounts may come in handy. Guess by now you don't want to be left out, right? Register here: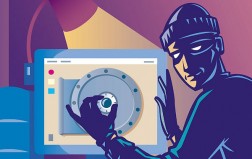 You can start building the hype of this event by using the following hashtags
#internetsecurity #cybersafety #lightbeam
Remember a miss is as good as a mile.So register today.