The weekend was here and undoubtedly this was going to be the Firefox OS Apps Expo. With tickets sold out, sales the turnout as expected was really impressive. Techies/Students from various learning institutions, sovaldi KEMU, here MKU, TUM, KU and the very host themselves JKUAT Mombasa came in droves to attend the Expo. The expo hosted a panel of business people from Mombasa's various reputable businesses; Coastal Image Technologies, Branding Concepts, Zevan Limited and Crablinks Interactive to engage with students & tech enthusiasts and share knowledge whilst reviewing some of the excellent applications from these students who had been working on building apps for the Firefox OS.
With JKUAT being the host, it was evident that they really went out of their way in making sure the venue looked splendid. Kudos to the JKUAT Mombasa team.
The event kicked off with a brief intro from Alifiya & Said the Mozilla Mombasa Reps with each giving their two cents on the Mozilla Open Policy and Introduction to the Firefox OS.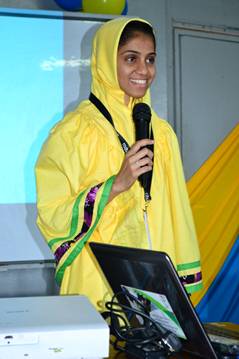 A brief video showcasing the various Mozilla Communities from around the world (Mozilla Hyderabad, Mozilla Community Rajasthan and Mozilla India) and since Mozilla Mombasa wasn't in the video, a challenge was posed to the community members to come out and create a video that is going to put the Mozilla Mombasa on the map. Do you have an idea of a video that could showcase Mozilla Mombasa? Hit us up and share your ideas with us here.
Next was an intro from the business panel. We had the privilege of having Swaleh from Crablinks, Rizwan Mawji from Branding Concepts, Stephen Kimiri from Zevan Limited, Joseph from Coastal Image Technologies and with lecturers, Sam Kyanganda, Tom Omamo and Kennedy Hadullo from JKUAT also in the panel. We all had a wise counsel to consort on anything Techwise. The panel shared with us some insights of how we can be able to use Information Technology in influencing how business is conducted in Mombasa by coming up with ideas that may revolve around Logistics, Tourism e.t.c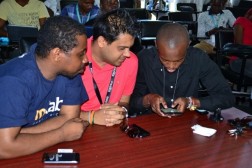 We also had our doctors on call at the Firefox clinic. Harris and Zahra who had the Keon phone, for techies to have a feel of the phone and new Firefox OS.
Philip Mwaniki was first on stage with Gerente. Derived from Spanish word which means manager. Gerente was built specifically targeting the business sector; the app allows businessmen in book-keeping, sales, expenses, products and customers by recording this important details on phone. This includes accounting records, inventory, Profit and their day to day operations that are bound to fall into their book of accounts. This will enable business men be able to carry their very important book with them without it having fear of it getting lost. Gerente's future looks bright and this could come in handy with the day to day business of all and sundry; from the mama mboga in your estate to the hardware vendor hell even personal expenses.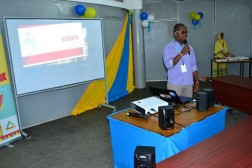 Bryan Opiyo and Khamisi Suleiman were next on stage with an event socializing app. Twenzetu. Twenzetu is an app that intends to connect people to events enabling them to share experiences in an event. Enabling also to exchange contacts after an event and enabling people who missed an event get a jist of what it was like to be at a particular event. Twenzetu promises to be a great marketing tool for the events held in the coastal city and the town itself. Twenzetu.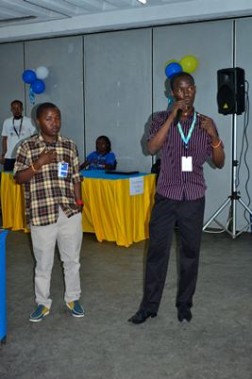 Security all over the country has had its fair share of challenges, with security forces sometimes caught pants down. However a duo comprising of Anthony Ogal and Joseph from Reef Hotel Mombasa are looking forward to solve these challenges by having an app called SENTRIX that will enable our security forces have an upper hand  in getting to tackle security problems not only around the city but also across the country. With an ability to send raise flags to security guards in buildings the app promises to gives us a sense of security, by each one of us contributing in informing the security forces of any imminent threat.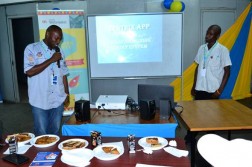 For book lovers hobbyists and students. Joshua Nyakundi has the right app for you that will leave you with a thirst for more knowledge. The library app intends to hook you up to the various library institutions across the country giving you the right places to search for books and this will provide students with resources to do their research and also looks forward to incorporating books from various authors into the app. Lest I forget this app will also be free for students. The Library App will then be a must have for you.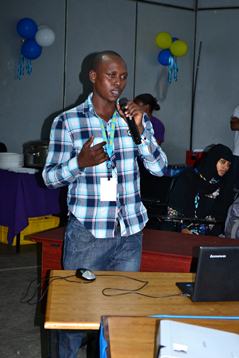 All the apps proved to be cutting edge, had monetary value in them, and despite just having a timeline of one month the participants really went out of their way in making sure they had a prototype by the end of the month and kudos to them. Judges had a difficult time arriving at a winner but eventually a ruling was made. The Library App came in 4th place, Twenzetu came in 3rd, Gerente was in 2nd place and the Sentrix App took 1st position. The participants were greatly rewarded and were encouraged to continue with their ideas, see them to completion for a bigger prize awaited them. Challenge also goes to the community members. Do you have any idea of an app that intends to solve a problem? Then go ahead and start right now. Theirs still room for more apps in the market place. was fruitful event.
In conclusion the Firefox os expo was a succesfull event, and with the apps that were showcased. It is evident that the Mozilla Mombasa Community has a bright future ahead.