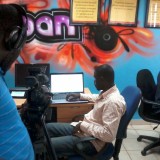 With the developement of Mozilla's mobile operating system – Firefox OS – being at an advanced stage, the Mozilla team here in Nairobi has been hacking on a B2G powered mobile device learning to develope and deploy HTML5 apps as well as how the system operates.
B2G is the Mozilla project from which Firefox OS was born, so B2G = Firefox OS. Having established Mozilla communities in coastal Kenya (Mombasa) and Uganda, we figured it would be great if we could share the knowledge we'd gained so far with mozillians there, hence we planned a community B2G tour in East Africa; first stop was Kampala.
It had been a year since the last time we visited Uganda ie when the Mozilla community there was born after a team of localizers localized Firefox to Luganda and held a launch for the localized browser, an event that the Katikiro of the Buganda Kingdom, officials from the Ugandan IT ministry, student and faculty members from Makerere University among others atteded and not forgetting a two day tour we did in local universities to talk about Mozilla.
So a year later and Moizilla Uganda was celebrating its first anniverssary so what better opportunity to take Firefox OS to them. We (me and Hezron) arrived in Kamapala a day before the anniverssary and immediately went to Makerere University where a huge crowd of students was awaiting for a series of presentations around Webmaker, Localization, general overview of Mozilla contribute and ofcourse not forgetting Firefox OS and HTML5 apps development.
A minor (or major) mishap though, 2 weeks before the tour we had broken Gaia on the B2G device and being unable to reset it, we decided to flash a new build of Firefox OS to the phone, a task that took 2 weeks, more than 25 GBs of downloads and going thorugh tonnes of documentation without success

So we had to shift most of our practical talks on Firefox OS to HTML5 apps, which ended up working well in the end. I'll write more in detail about flashing Firefox OS / B2G. It should be way, way easier when more devices get ported and a stabel version is out.
OK, back to the tour. Team Uganda (San James and Moses) led talks about their local community and ofcourse, their expertise in localization, followed be me on Webmaker, Mozilla contribute and our efforts in Africa and Hezron on HtML5 apps, the Firefox Marketplace and a demo on installing apps from the Marketplace on an Adnroid phone. These sessions were covered by NTV Uganda who also did a series of interviews with attendees.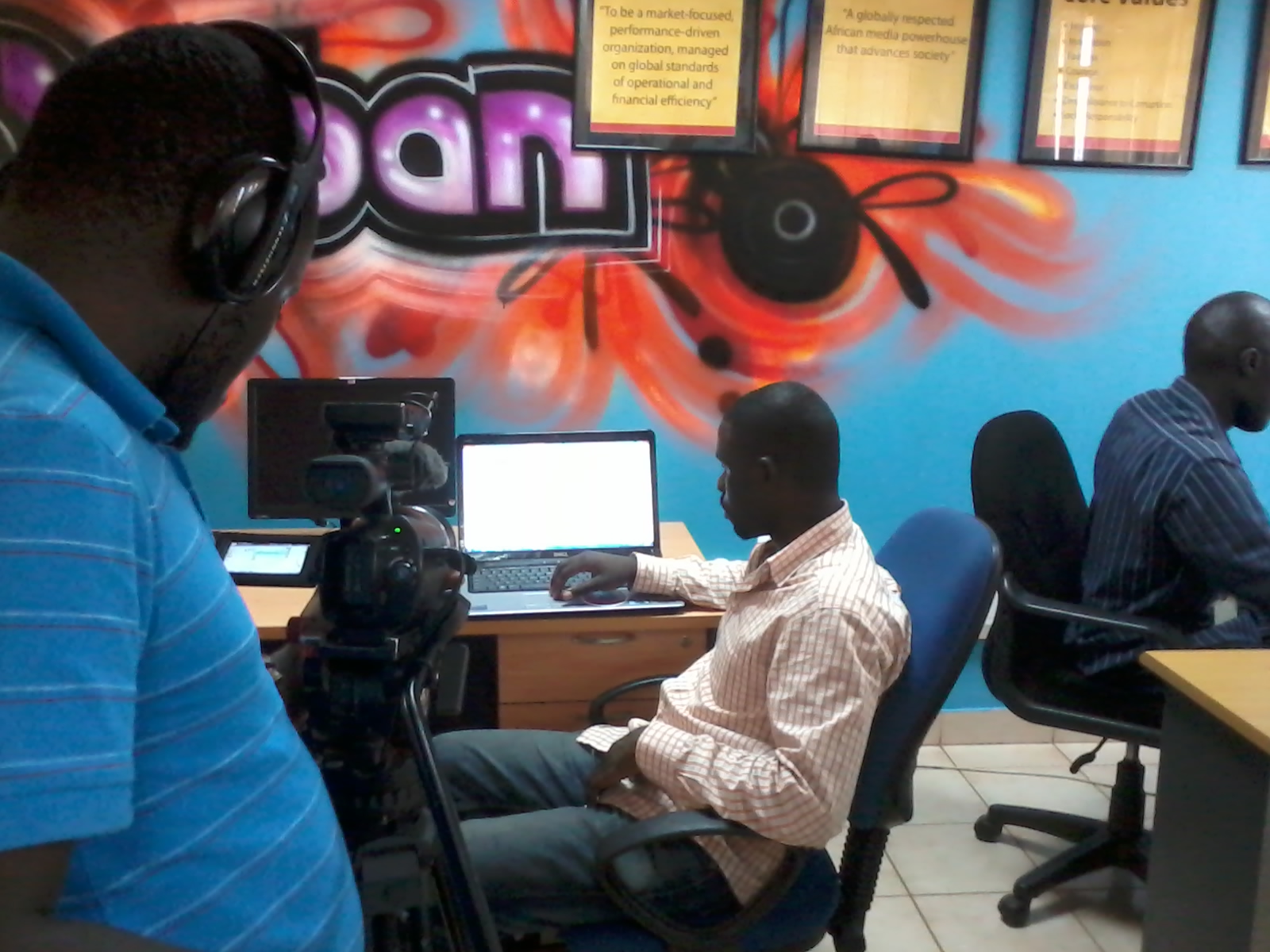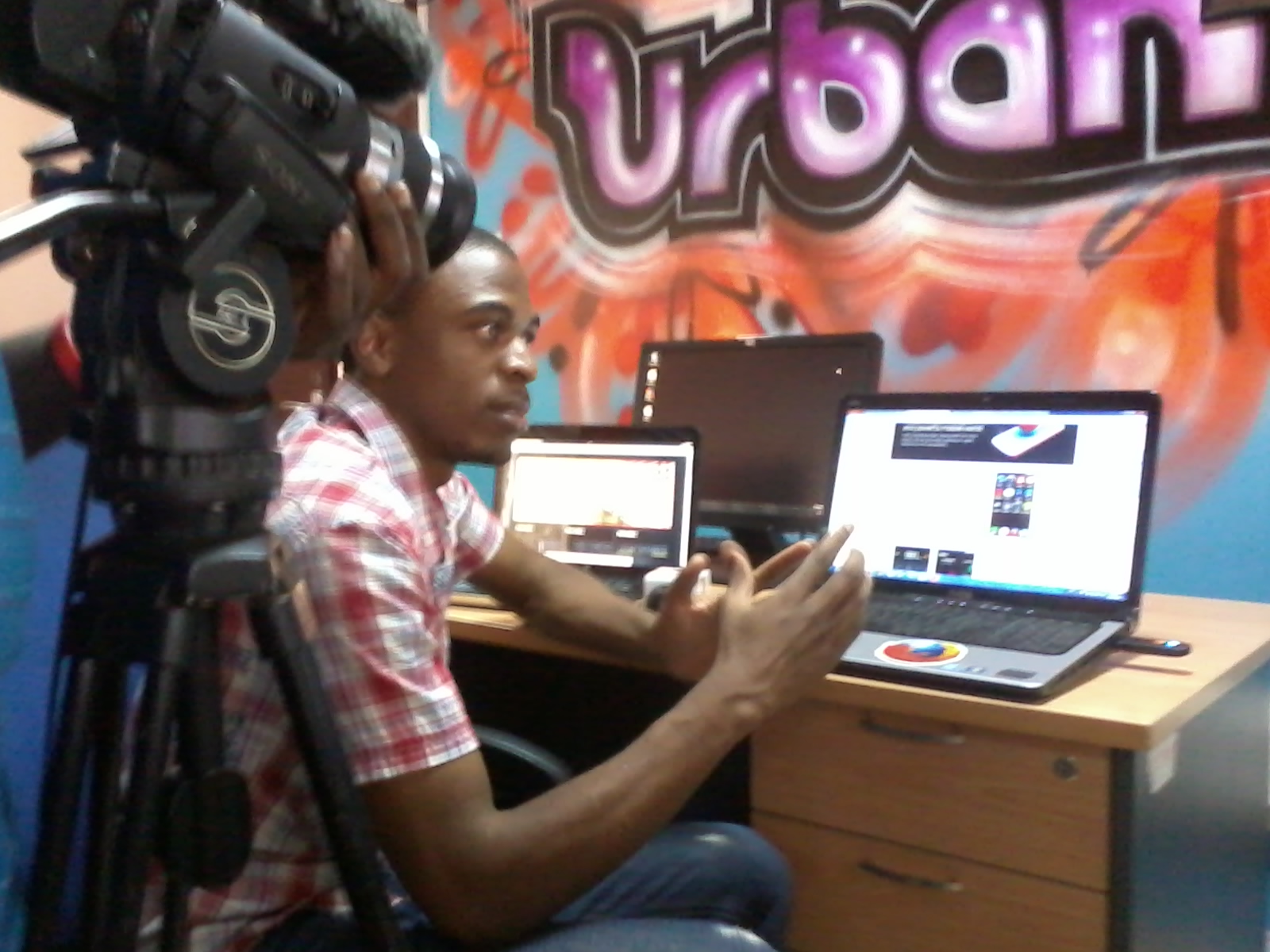 After the Makerere talks, we had a quick lunch and hurried up to a series of interviews at Urban Tv about the local Mozilla Community, localization, Webmaker and the power of HTML5 with Hezron demoing Banabread to show that. We were quite zonned out and called it a day after that.
The Annivessary
So day two was all about celebrating Mozilla Ugnada's one year anniverssary, venue – the OUtbox hacker space. The annivessary was covered by a couple of newsrooms from the Newvision group as well as NTV Uganda. We had keynotes form the Katikiro of the Buganda Kingdom, media representatives from the Newvision group who gave extensive media coverage to the local community's activities and a pioneer of software localization in Uganda, James Wire, oh and me

We ended the day chatting up the Mozilla Uganda team and plans for more collaborations of communities withihn Africa.
Photos here: https://www.facebook.com/media/set/?set=a.435474683183684.99969.206051646125990&type=1 Oh and like our page if you haven't already

Blog on the second half of the tour comming up soon…..